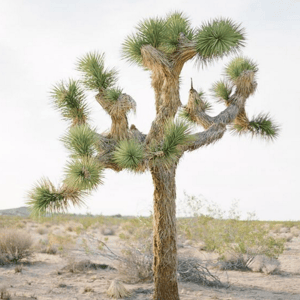 $

2,222.00
You're probably here because you've been invited to Inquiry Pop-up—we've talked, and you're ready to register. Sweet! And if you're a friend-of-a-friend or a curious lurker, welcome. It's an honor to e-meet you!
A brief recap:
INQUIRY POP-UP is a vacay meets salon meets dinner party, for a carefully curated coterie of women, in a spectacular and remote location.
It's five days of personal and professional inquiry, intoxicating conversations, and bread-breaking with a different luminary from the arts, design, business and culture. This Pop-up is a themed edition: Inhabit. Yes, location will play a significant part in our experience, and, it will be intentionally filtered through an inquiry into the places we occupy: our body, our mind, our world. Marking the body will play a role, as will ambient movement, manifesting avatars, and of course investigating the divine, arid landscape.
THE CALIFORNIA DESERT is my #1 choice for this spring's Inquiry Pop-up. Over the last few years the high-desert towns, including Pioneertown, Twentynine Palms and Wonder Valley as well as Joshua Tree, have become a haven for artists, architects and musicians in search of affordable housing and wide open space. Our home base, is perfectly positioned to easily access all the raw creative energy the region offers. The area's allure is directly linked to being bohemian and far-away form convention—yet at the same time draws from a swank mid-century, desert modern luxury. The duality is delightfully activating.
RIMROCK RANCH is a beautiful 11 acre ranch situated just outside Joshua Tree National Park, near Pioneertown. Located 2 hours from Los Angeles, Rimrock is the perfect balance of accessible, and remote. With access to the entire property you'll have lots of room to spread out, and plenty of corners to tuck into. We'll meet and eat and clink Topo Chicos here, together. We'll gather organically in duos, small groups, or you might have the place to yourself. We'll also share fresh, flavorful catered dinners on the property, at Hatch House, nightly. At evening's end I'll shoo you home to sleep well—then welcome you in the morning, again, for coffee and another luminary.
You'll wake up at the lodging of your choice (happy to help you find a rad pad in town, have you bunk at The Ranch* or arrange for your to pitch a tent on our lot on the cheap) and then, each day, we'll commune at Rimrock for the day's exploratory.
I'M LOOKING FORWARD to welcoming you to Inquiry Pop-up, March 12-16, 2017. Purchasing below acts as your registration, and it also means you're in agreement with all the peccadillos explained on the Q&A page. If you haven't read that thoroughly, kindly do so now so there are no surprises and you are 100% on-board. The biggest "term" to understand, being ready to register and all, is that there are no refunds, for reasons explained.
jenniferelsner.com/popupqa
Soon after I get notification that you've registered your intent, I'll personally reach out to touch base. I'm already over-the-moon to see you under the stars.
Important note: Registering for Inquiry Pop-up includes daily workshops with our Guests of Honor, full access to all the amenities at Rimrock Ranch, catered dinners, a 1:1 consult with me, plus all the magic our coterie and location co-creates. It DOESN'T include the cost for travel and lodging. And... I'm ready, willing, and able to help you find the perfect accommodation—for your budget and vibe.
*Rimrock Ranch can accommodate 9 'Inquirers' (or more if you and a friend are open to sharing a king-size bed). First come first serve. There are cabins, a retro-fitted Airstream trailer, and a lodge. If you are interested in staying at Rimrock, with me. Reach out, toute de suite. I'll give you the scoop. PS. Stay at The Ranch.
++
Inquiry Pop-up is a Viewers Like You, Co. Production.